Vote for the Redband Rally as Top MiLB Promo of 2017

SPOKANE, Wash. - The Redband Rally campaign is a finalist for the top Minor League Baseball promotion of 2017 and we need your help to bring the title home to Spokane! There's no limit to the number of votes you can cast per day, so vote early and vote often. Polls close on October 20th. 2017 was the inaugural season of the Spokane Indians Redband Rally Campaign presented by the City of Spokane. In addition to a new alterna...
Full Story

Todays Top Story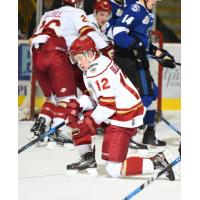 CALGARY, Alta. - Hockey Canada announced its 66-player roster selected to represent Canada at the World Under-17 Hockey Challenge, Nov. 5-11 in Dawson Creek and Fort St. John, B.C. The 66 players will be divided into three teams representing Team ...
Happening Now
Tweets By OSC Today
Search OSC