Welcome FC Tucson to the Phoenix Rising Family
PDL club among the best in the country PHOENIX - Today, Phoenix Rising FC announced the acquisition of Premier Development League (PDL) side FC Tucson. Phoenix Rising FC will run the operations of the club effective immediately. "This is a new and exciting chapter for soccer in the state of Arizona," said Phoenix Rising FC Club Governor Berke Bakay. "From day one, we wanted to help elevate the game in our state and that ...
Full Story

Todays Top Story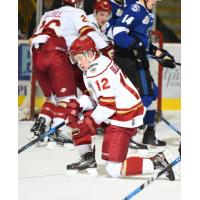 CALGARY, Alta. - Hockey Canada announced its 66-player roster selected to represent Canada at the World Under-17 Hockey Challenge, Nov. 5-11 in Dawson Creek and Fort St. John, B.C. The 66 players will be divided into three teams representing Team ...
Happening Now
Tweets By OSC Today
Search OSC