Rockets Set for Home and Home Weekend

The Kelowna Rockets are set to take on the Kamloops Blazers in a home and home weekend starting at Prospera Place on Friday night. The two game weekend will close out the preseason for Kelowna. Assistant Coach Kris Mallette says with the roster being short due to players going to NHL camps, it gives younger players trying to make the club that much more opportunity. "Every year the expectation for our team is that whe...
Full Story

Todays Top Story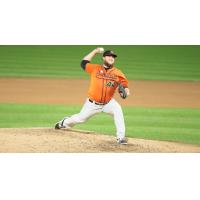 PITCHING LEADS WAY AS FLOCK EVEN SERIES Strong start from Larkins, dominant performance by bullpen lift Ducks over Patriots (Central Islip, N.Y., Sept. 21, 2017) - The Long Island Ducks defeated the Somerset Patriots 4-1 on Thursday night in...
Happening Now
Tweets By OSC Today
Search OSC