Bandits Falter in Game Two against Texas

Rosemont, Ill. (June 16, 2017) - The Bandits began the day by receiving their 2016 championship rings. The Texas Charge, including former Bandit assistant coach Roman Foore and infielder Amanda Kamekona, watched on as the Bandits celebrated the franchise's fourth Cowles Cup in team history. But as the Bandits put away their rings, the Charge gripped its bats tighter. Texas had offensive aplenty in the early going, taggin...
Full Story

Todays Top Story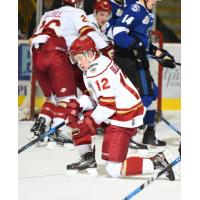 CALGARY, Alta. - Hockey Canada announced its 66-player roster selected to represent Canada at the World Under-17 Hockey Challenge, Nov. 5-11 in Dawson Creek and Fort St. John, B.C. The 66 players will be divided into three teams representing Team ...
Happening Now
Tweets By OSC Today