Akron Pitching Stymies Dawgs Offense in Loss

Conroe, TX (June 15,2017) Just as Akron couldn't do much with the pitching of Monica Abbott last night, the Scrap Yard Dawgs were no match of Akron's Jailyn Ford a day later. Ford allowed just three hits and the Racers offense did the rest in a 6-2 win against the Dawgs on Thursday. The win gives the Racers the series win, its first of the season. The loss drops the Dawgs to 4-4 on the year. Ford's season debut was a gem, a...
Full Story

Todays Top Story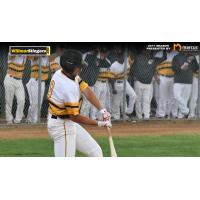 The Indoor Football League (IFL) is proud to announce the Vidswap.com Players of the Week for Week 18 of the 2017 IFL season. OFFENSIVE PLAYER OF THE WEEK : Drew Powell (QB, Nebraska Danger) After defeating the Wichita Falls Nighthawks 59-44 in...
Happening Now
Tweets By OSC Today