Palm Beach Game Recap 6-4

Jupiter, FL - Jake Woodford tossed seven shutout innings and Randy Arozarena hit a three-run home run to lead the Palm Beach Cardinals (34-21) to a 5-0 win over the Fort Myers Miracle (26-30). Jake Woodford got the start and cruised his way to throwing seven innings of shutout baseball, giving up only three hits on the day, while striking out four and walking none. The Cardinals jumped on the board early in the first inn...
Full Story

Todays Top Story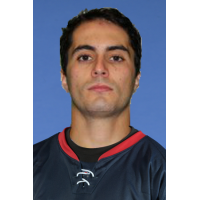 Sacramento Republic FC Sign Forward Christian Eissele 25-year-old was third leading scorer in Finland's First Division last season. SACRAMENTO, Calif. - Sacramento Republic FC have agreed to a USL contract with forward Christian Eissele for the...
Happening Now
Tweets By OSC Today
Search OSC