Only 17 Days Until Opening Day...
The Brockton Rox are excited to welcome a new team of players from colleges around the country. Here are a few highlights of the players joining the Brockton Rox this year: Coming in from Notre Dame, Freshman Zack Martin is a very exciting player. He was tabbed as the No. 254 overall prospect in Illinois and state's No. 7 right handed pitcher by the Perfect Game. He was also named the 2016 Rawlings Perfect Game Honorable Me...
Full Story

Todays Top Story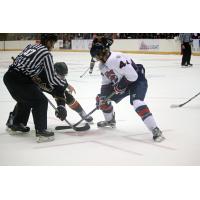 FAYETTEVILLE, NC- Despite getting out to an early 3-0 lead in the game, the Macon Mayhem were defeated 5-4 in overtime by the Fayetteville Marksmen. HOW IT HAPPENED The Mayhem got out to an early 3-0 lead in the first period. Jake Trask scored ...
Happening Now
Tweets By OSC Today