Georgia Swarm Collects a Gutsy Road Win in Game 1 of the East Division Finals

GEORGIA SWARM COLLECTS A GUTSY ROAD WIN IN GAME 1 OF THE EAST DIVISION FINALS Two teams now travel to The Hive to conclude the East Division Finals next Saturday (TORONTO) - The Georgia Swarm (14-5) won its first playoff game since moving to Georgia with an 11-8 victory against the Toronto Rock (10-10) on Saturday, May 13, 2017 at Air Canada Centre. With the win, Georgia now leads in the series and can secure its first-e...
Full Story

Todays Top Story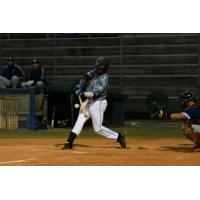 SONOMA, Calif.- The Sonoma Stompers Professional Baseball Club, presented by Virginia Dare Winery, fell to the San Rafael Pacifics 6-4 Saturday at Peoples Home Equity Ballpark at Arnold Field. The Stompers remain in first place in the Pacific Asso...
Happening Now
Tweets By OSC Today
Search OSC