Gray Duck vs. Goose on August 19th=21

Gray Duck vs. Goose On August 19th What started as an April Fools joke will become a reality. On Saturday, August 19 the Saints will change their name for one night to the St. Paul Duck, Duck Gray Ducks. The Cleburne Railroaders, the Saints opponent for the night, will have their name changed to the Cleburne Duck, Duck Goose. It may as well be a battle of Minnesota vs. the rest of the U.S. as once and for all a decision wil...
Full Story

Todays Top Story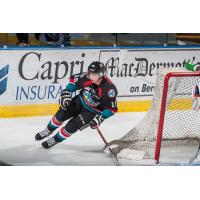 PRINCETON, N.J. - The ECHL announced that the 2018 inductees for the ECHL Hall of Fame are Steve Chapman, Sam Ftorek and Jason Saal. The three will be formally inducted as the 11th class of the ECHL Hall of Fame at a banquet ceremony that will be ...
Happening Now
Tweets By OSC Today
Search OSC