Cannons Announce 25-Man Roster

BOSTON, MA -- The Boston Cannons of Major League Lacrosse (MLL), the premier professional outdoor lacrosse league, announced today their 25-man active roster and 6-man practice squad for the start of the 2017 season. Led by returning captains Will Manny and Max Seibald the Cannons will open the 2017 season on the road this Sunday, April 23 against the Florida Launch. In addition to Manny and Seibald, 2017 captains also incl...
Full Story

Todays Top Story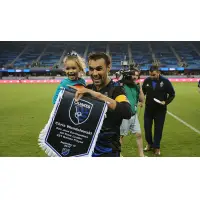 By Dan Krieger September 17, 2017 [Volume 11, Number 38] BASEBALL Appalachian League: Major League Baseball's Houston Astros are pulling its Greeneville (TN) Astros affiliate out of the advanced Rookie short-season Appalachian League for t...
Happening Now
Tweets By OSC Today
Search OSC