Havoc Best RiverKings 4-2 in Game One of Playoffs

SOUTHAVEN, Miss. - The Huntsville Havoc (35-16-6) bested the Mississippi RiverKings (32-21-3) 4-2 in Game 1 of the President's Cup Playoffs on Wednesday night in Southaven. In a scoreless first period, RiverKing goalie Brad Barone stopped 11 shots from the Huntsville while Havoc goalie Tyler Steel diverted all 22 shots from Mississippi. Both teams picked up their offense in the second period. Early in the period, Scott F...
Full Story

Todays Top Story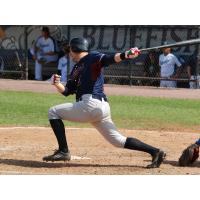 BASEBALL International League: The Gwinnett Braves of the Triple-A International League announced six nickname finalists in an effort to rebrand the team for the 2018 season. The finalists are the Gwinnett Big Mouths, Buttons, Gobblers, Hush Pup...
Happening Now
Tweets By OSC Today
Search OSC