Montpetit, Sprong and Dobson Named Three Stars of the Week

BOUCHERVILLE- Étienne Montpetit, Daniel Sprong and Noah Dobson were named today the three stars of the week, for the period from March 13th to 18th 2017. The first star of the week is Val-d'Or Foreurs' goaltender, Étienne Montpetit. In three games on the road, where he faced an average of 33 shots per game, the 19-year old veteran won two matchups, maintained an 1.95 goals-against average and a 0.942 save percentage. ...
Full Story

Todays Top Story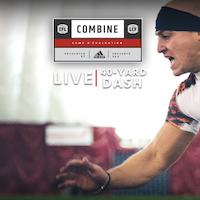 HUNTERSVILLE, NC - The Southern Professional Hockey League (SPHL) on Tuesday announced the following fines and suspensions resulting from an incident at the conclusion of Game 251, Macon at Huntsville, played on Saturday, March 25: Both teams were ...
Happening Now
Tweets By OSC Today
Search OSC