Soles Sink Sockers in San Diego 7-3
In a frustrating night in San Diego, the Soles de Sonora used a combination of fierce defense and quick fire goals to defeat the Sockers 7-3 in Game 1 of the Western Conference Finals. It is only the Sockers second loss at home all season and leaves them with a mountain to climb next weekend in Sonora. San Diego created opportunity after opportunity but Sonora Goalkeeper Diego Reynoso was the star of the match with 23 saves...
Full Story

Todays Top Story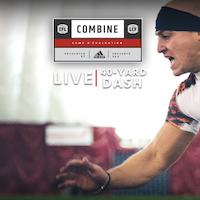 HUNTERSVILLE, NC - The Southern Professional Hockey League (SPHL) on Tuesday announced the following fines and suspensions resulting from an incident at the conclusion of Game 251, Macon at Huntsville, played on Saturday, March 25: Both teams were ...
Happening Now
Tweets By OSC Today