Lookouts Release 2017 Promo Schedule
The Chattanooga Lookouts are excited to announce their 2017 Promotional Schedule. The upcoming 2017 season will feature more fireworks, new entertainment acts and the return of many fan-favorite promotions! The team's 70-game regular season home slate starts strong with a celebration of Opening Day and postgame Fireworks. Fireworks Fridays will return this season accompanied by some of the team's most exciting theme night...
Full Story

Todays Top Story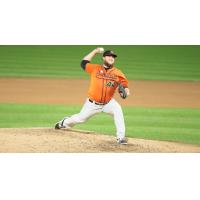 PITCHING LEADS WAY AS FLOCK EVEN SERIES Strong start from Larkins, dominant performance by bullpen lift Ducks over Patriots (Central Islip, N.Y., Sept. 21, 2017) - The Long Island Ducks defeated the Somerset Patriots 4-1 on Thursday night in...
Happening Now
Tweets By OSC Today
Search OSC