NEWS Gladiators Fall by Inches against the Law, Lose 59-52

Dodge City, K.S. - At the United Wireless Arena in a small town in Kansas, t he matchup between Duke City and Dodge City was anticipated to be a barnburner. The game lived up to its expectation and it came down to literally inches as the Gladiators fall short to the Law 59-52. The rivalry that the Gladiators and the Law have has become one of the league's most intense matchups with fireworks every time they meet. It was ...
Full Story

Todays Top Story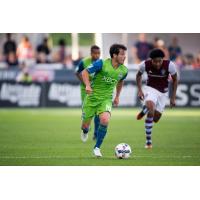 The Calgary Stampeders have clinched first place in the West Division and will host the Western Final on Sunday, Nov. 19 at McMahon Stadium. The Stamps (13-2-1) officially locked up top spot in the division as a result of today's loss by the secon...
Happening Now
Tweets By OSC Today
Search OSC