Nick Kyrgios Defeats Novak Djokovic to Meet Sam Querrey Tonight on Tennis Channel

Nick Kyrgios Defeats 12x Grand Slam Champion Novak Djokovic in Acapulco Watch Querrey vs Kyrgios in Semi-Finals t onight on Tennis Channel After 11pm EST Kastles Captain Leander Paes Advances in Dubai to a Second Straight Semi-Final Nick Kyrgios rises to the challenge in an epic battle vs. world No. 2 Novak Djokovic (Credit: News.com.aus) "I never have a problem getting up for these matches." Washington Kastle N...
Full Story

Todays Top Story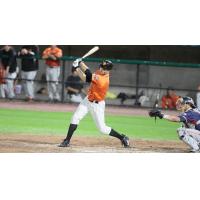 Tomahawks Top Roadrunners 5-2 BLAINE, Minn. - The Johnstown Tomahawks picked up a 5-2 victory over the Topeka Roadrunners Wednesday night during day one of the annual NAHL Showcase. Johnstown scored the game's first marker at 8:39 of the first ...
Happening Now
Tweets By OSC Today