Northern Arizona Suns Take Down Defending NBA D-League Champions

PRESCOTT VALLEY - The Northern Arizona Suns got off to an ice cold start from the field. The good news for them is so did the Sioux Falls Skyforce. ?The Suns missed their first eight shots of the game, found themselves going 1-for-16 shooting with 1:16 to go in the first quarter, but yet were ahead of the defending NBA D-League Champions 18-16 after the opening frame. It was a sign of what was to come the whole game, as ...
Full Story

Todays Top Story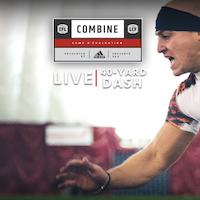 HUNTERSVILLE, NC - The Southern Professional Hockey League (SPHL) on Tuesday announced the following fines and suspensions resulting from an incident at the conclusion of Game 251, Macon at Huntsville, played on Saturday, March 25: Both teams were ...
Happening Now
Tweets By OSC Today
Search OSC