2017 Schedule Released

DAYTONA BEACH, FL - The Daytona Tourtgas' 2017 Florida State League schedule has been released. The 140-game slate begins on April 6th in Osceola and concludes in Daytona against Osceola on September 3rd. The Tortugas begin the season with four games on the road against the newest member of the FSL, Osceola County. That kickstarts a seven-game road trip to open up the year, before the first home game on April 13th against F...
Full Story

Todays Top Story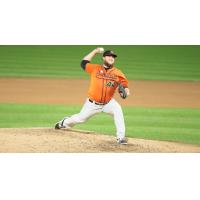 PITCHING LEADS WAY AS FLOCK EVEN SERIES Strong start from Larkins, dominant performance by bullpen lift Ducks over Patriots (Central Islip, N.Y., Sept. 21, 2017) - The Long Island Ducks defeated the Somerset Patriots 4-1 on Thursday night in...
Happening Now
Tweets By OSC Today
Search OSC