Rascals Look Ahead to 2017 with the Official Release of Schedule

The River City Rascals official schedule for 2017 is now available! Make sure to reserve your spot on our team for 2017 with a season ticket membership, on sale now! It's never too early to start planning your group outing - give one of our dedicated ticket sales represenatives a call today to get first pick on our games next season. We are excited to kick off the 2017 season with you at CarShield Field!...
Full Story

Todays Top Story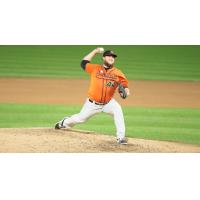 PITCHING LEADS WAY AS FLOCK EVEN SERIES Strong start from Larkins, dominant performance by bullpen lift Ducks over Patriots (Central Islip, N.Y., Sept. 21, 2017) - The Long Island Ducks defeated the Somerset Patriots 4-1 on Thursday night in...
Happening Now
Tweets By OSC Today
Search OSC