Newark Pilots Name JC Calderon Head Coach

NEWARK, N.Y. - Newark Pilots owner Bob Ohmann is pleased to announce the hiring of Juan Carlos "JC" Calderon as the team's next head coach. "We are very pleased to welcome JC to Newark as our head coach for the 2017 season," Ohmann said. "He came to us highly recommended and has a proven background of coaching success. JC fully understands the expectations of the PGCBL and our organization, and because of that, I'm confiden...
Full Story

Todays Top Story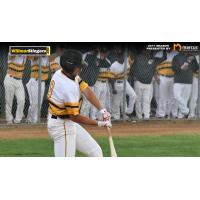 Juan Rodriguez 's tripled in a run and scored in the top of the 13th inning as the Salem-Keizer Volcanoes avenged a 12-inning loss in the series opener with a 5-3 victory over the Hillsboro Hops. Rodriguez had three hits and two runs scored for th...
Happening Now
Tweets By OSC Today
Search OSC