Boston Pride Announce Practice Players for 2016-17 Season

Boston, MA - The Boston Pride have signed their practice players for the 2016-17 season, General Manager Hayley Moore announced Tuesday. Kathryn Tomaselli (F), Lindsay Berman (F/D), Maggie Taverna (D), Marissa Gedman (D), Michaela Levine (F), and Natalie Robinson (G) have agreed to practice player contracts. "We are very lucky to be adding an incredibly talented and well-rounded group of practice players to our Boston core,...
Full Story

Todays Top Story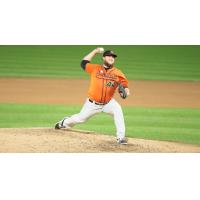 PITCHING LEADS WAY AS FLOCK EVEN SERIES Strong start from Larkins, dominant performance by bullpen lift Ducks over Patriots (Central Islip, N.Y., Sept. 21, 2017) - The Long Island Ducks defeated the Somerset Patriots 4-1 on Thursday night in...
Happening Now
Tweets By OSC Today
Search OSC