New York Riveters Announce Practice Players for 2016-17 Season

Newark, NJ - The New York Riveters have signed their practice players for the 2016-17 season, General Manager Chad Wiseman announced Friday. Gabie Figueroa (D), Taylor Holze (F), Rebecca Morse (D), Julia Herr (F), and Sarah Bryant (G) have agreed to practice player contracts. Figueroa and Holze return to the Riveters as veterans of the inaugural season team. Figueroa played in 18 regular season games, scoring one goal, and ...
Full Story

Todays Top Story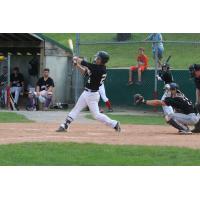 Former Diamondbacks prospect Cyle Hankerd scored from third base when Tabasco third baseman Kristian Delgado bobbled Jorge Cantu's grounder in the top of the sixth inning to break a 3-3 tie and the Tijuana Toros went on to post a 7-3 win over the Olm...
Happening Now
Tweets By OSC Today
Search OSC