Boston Pride Adds Todd Lampert to Coaching Staff

The Boston Pride have announced their coaching staff for the 2016-17 season, General Manager Hayley Moore announced Tuesday. Bobby Jay, Lauren McAuliffe, and Dave Jensen will return as Head Coach, Assistant Coach, and Associate Coach. Todd Lampert will join the Pride as Goaltending Coach. "It's an honor to be asked to join the Boston Pride staff this season," said Lampert. "I love coaching goaltenders, it's what I enjoy the...
Full Story

Todays Top Story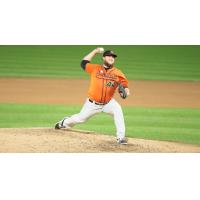 PITCHING LEADS WAY AS FLOCK EVEN SERIES Strong start from Larkins, dominant performance by bullpen lift Ducks over Patriots (Central Islip, N.Y., Sept. 21, 2017) - The Long Island Ducks defeated the Somerset Patriots 4-1 on Thursday night in...
Happening Now
Tweets By OSC Today
Search OSC