Miners Hold Community Yoga Event

PALMER, Alaska - As the demands of a student-athlete lifestyle continue to climb, many students look for ways to relax from the everyday grind. Yoga provides a peaceful yet challenging way for college athletes to improve flexibility and strength in their respective sports while dealing with stress. Members of the Mat-Su Miners took to Hermon Brothers Field on Saturday to fine tune their yoga abilities during the team's ...
Full Story

Todays Top Story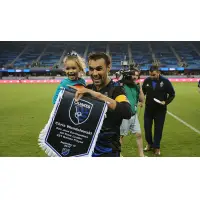 By Dan Krieger September 17, 2017 [Volume 11, Number 38] BASEBALL Appalachian League: Major League Baseball's Houston Astros are pulling its Greeneville (TN) Astros affiliate out of the advanced Rookie short-season Appalachian League for t...
Happening Now
Tweets By OSC Today
Search OSC