Holly Springs Salamanders IF Danny Sheehan

The Holly Springs Salamanders set a franchise record for hits and runs scored in a game as they banged out 21 hits and scored 17 runs en route to a 17-7 thrashing of the Fayetteville SwampDogs on Monday night at the North Main Athletic Complex. Trailing 3-0 after the top of the first, Holly Springs (5-12) scored six times in the opening inning, highlighted by a Cody Roberts two-run double down the right field line and after...
Full Story

Todays Top Story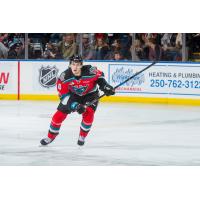 Cedar Rapids, IA - The 22nd Annual Cedar Rapids Kernels Hot Stove Banquet will be held on Wednesday, January 17, 2018 at the Eastbank Venue & Lounge in southeast Cedar Rapids (former Smulekoff's Building). The 22nd Annual Hot Stove Banquet will fe...
Happening Now
Tweets By OSC Today