Former Southern Illinois Miner Brandon Cunniff

Marion, Ill. (April 5, 2015) - The Southern Illinois Miners are proud to announce that former closer Brandon Cunniff has been added to the Atlanta Braves' major league roster. He becomes the third former Miner to make it to the major leagues, after Clay Zavada, who made it with the Arizona Diamondbacks in 2009, and Tanner Roark, who debuted with Washington in 2013 and continues to pitch in the majors with the Nationals. Cun...
Full Story

Todays Top Story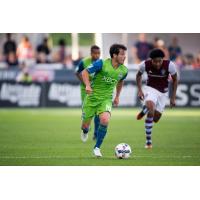 The Calgary Stampeders have clinched first place in the West Division and will host the Western Final on Sunday, Nov. 19 at McMahon Stadium. The Stamps (13-2-1) officially locked up top spot in the division as a result of today's loss by the secon...
Happening Now
Tweets By OSC Today
Search OSC